Books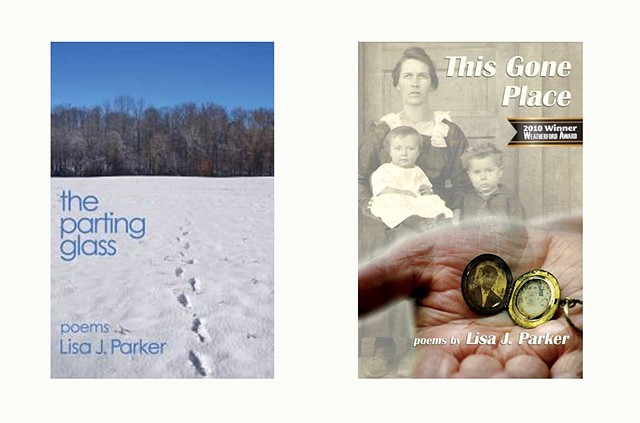 Buy The Parting Glass at Bookshop.org, Amazon, Madville Publishing, or Barnes & Noble.
"Lisa Parker possesses the perceptive eye of a photographer and the truth-telling, visionary voice of poet. From the orange trumpet vines and sycamore trees of northern Virginia to the "crushed velvet walls" of the Metropolitan Opera, each precise, wondrous image in The Parting Glass transports the reader. As Parker shows us how to look at these beautiful, sometimes broken, sometimes aching landscapes, she tells an important story about the places we call home, the terrible weight of grief, and love—always love. —Carter Sickels, author of The Prettiest Star




Buy This Gone Place at Bookshop.org, Amazon, Madville Publishing, or Barnes & Noble.
"... Parker writes from the razor edge of double consciousness which is both the gift and curse of the true poet—she is here and not here, there and not there, fully present in every moment yet already absent, too, isolating it, knowing it, naming it... This Gone Place is more than an extraordinary collection of poems; it is Lisa Parker's hard-earned, deeply felt autobiography." — Lee Smith, author of On Agate Hill and Fair and Tender


Lisa's photography was chosen as the cover of Rich Community: An Anthology of Appalachian Photographers. Read about it here.